Licensed New Roof Installation Services in Centennial, CO
Affordable Options, Professional Communication
Re-Decking, Ventilation & Insulation
Five-Star Customer Service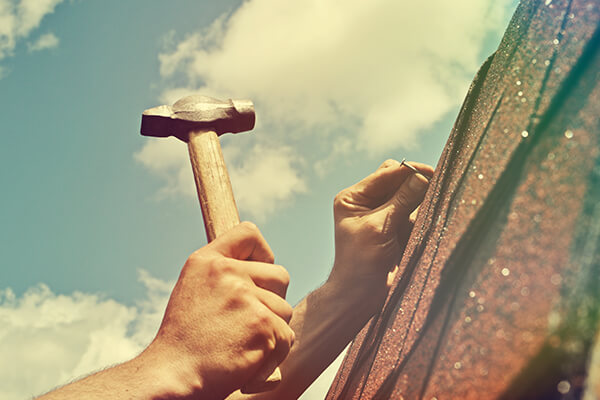 Roof Inspections
When storm damage occurs or the age of your roof makes you suspect a new roof is in your future, trust 5 Star Roofers to help you assess its condition. Climbing up on roofs can be dangerous, especially if you suspect damaged structures. We have the expertise and equipment to safely inspect your roof, determine the cause of any damage, and suggest a clear plan of action. Sometimes the roof damage may be so severe that it becomes more cost effective to replace the roof with new, modern materials that are more durable and last longer.
New Roofing Installation Services
While a new roof may be one of the more costly investments you can make for your home or business, it's also one that will last a long time. Contact 5 Star Roofers for a detailed estimate and a range of options and styles that will suit the character of your building. Because we're local roofing contractors, we can show you a number of roof installations in your area that we've performed so you can choose the best options for you.
Free Roofing Estimates
Licensed, Bonded & Insured Contractors
Help With Insurance Claims
Top-Quality Products, Professional Communication
Frequently Asked Questions About Roof Installation
The pricing for new roofs depends primarily on the square footage of the roof surface, the type of material you choose (asphalt, metal, cedar shakes, tile, etc), and the complexity of your roof (dormers, steep angles, etc.) Because we've been installing new roofs in the Centennial, CO area for so many years, we have the experience and resources to help you decide on a quality roof solution that will suit your budget.
Each shingle brand provides a different guideline for how long they expect their shingles to last. A properly installed roof will generally last up to 15 years with regular maintenance and inspection, especially after severe weather events.
While there could be some initial cost-saving in laying new shingles over an old, aged roof, we generally don't recommend re-roofing. Old shingles also mean an old roof deck. By tearing off the old shingles, our licensed roofing contractor will then be able to spot any areas of instability or damage to the roof deck that may have been hidden by the shingles. We can replace any sections where there may be wood rot. Roof installation techniques and materials have also changed over the last couple of decades, and your old roof may not be up to code. "Re-roof" jobs may also not carry the same warranties as a full replacement.
When you decide it's time to consider a new roof, consider first your budget and your goals. Metal roofs tend to last longer than asphalt shingles, but they cost more upfront and may not "fit in" with the neighborhood. Asphalt shingles are an affordable option, but even in that arena, there are choices that will determine the overall aesthetic and potential lifespan of the roof. Consulting a roofing contractor to help you make these choices is best. They'll have the experience to help guide you towards the best result.
Our Location
Contact Information
Mineral Ave

,

Centennial

,

CO

80112

United States
*Disclaimer: 5 Star Roofers is a resource for everything related to roofing services like new roof installations, roof repairs, siding and gutter installation, and more. Any information you submit on this website will be used to help match your needs with a roofing company in your area. If you need immediate or emergency assistance, please contact a roofing company in your local vicinity. 5 Star Roofers is in no way endorsed by any business listed and is not affiliated with businesses listed on its website. The information on this website is solely for the purpose of informing our potential customers about options available when choosing roofing services in your area. The information shown regarding each roofing company is as accurate as possible. Information and features are subject to change.