Licensed Gutter & Siding Services in Centennial, CO
Enhance Your Curb Appeal
Improve Your Home's Energy Efficiency
Repair Unseen Structural Damage
Reduce Future Maintenance Needs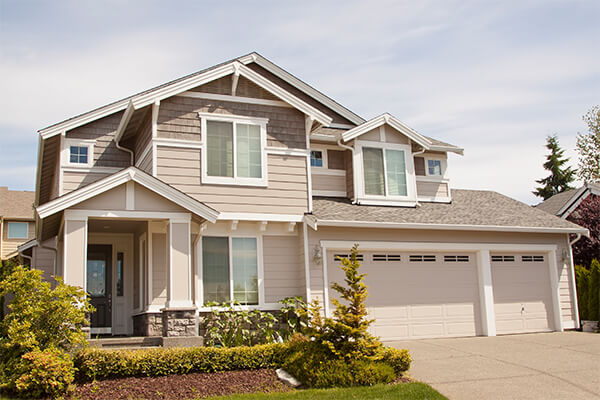 Siding Repair and Installation
New siding allows home and business owners to drastically improve the value and curb appeal of their property. Reach out to 5 Star Roofers to help you with your siding choices as well. Our skilled contractors are available to provide estimates and walk you through the process of selecting the best options for repairing your existing siding or upgrading your current materials. Installing new side provides an opportunity to increase the amount of insulation and the quality of the vapor barrier on your home's exterior to lower utility bills as well.
Gutter Repair and Replacement
Without efficient gutters, your home or business is at risk of incurring water damage. A properly installed gutter system can direct water away from your windows and foundation, reducing the possibility of water damage, even during the rainy season. Allow 5 Star Roofers to assess your current gutter system or provide an estimate and plan to install one. With a small investment in quality gutters, you are being proactive in protecting your home from future damage.
Divert Water From Your Home
Protect Your Landscaping From Excess Water
Prevent Exterior Staining or Mildew Growth
Frequently Asked Questions About Gutters and Siding
The cost will depend on how many feet of gutter is required for effective drainage as well as which material you choose. Gutters are typically made of vinyl, aluminum, steel, or even copper. The industry standard pricing is usually around $500-$1500 for 200 feet of gutter, to give you an idea of the potential cost.
Seamless gutter systems tend to last longer and leak less because of fewer joints.
It depends on the design of your roof. Most often, gutters are installed on any horizontal roof eave in order to divert rainwater away from the house and prevent water damage. A licensed roofing contractor will be able to tell you which areas of your roof need a gutter system, and help you determine where the downspouts are placed both for aesthetic reasons and proper water drainage.
Cleaning out your gutters at least once a year is one of the most important tasks a homeowner should include in their home maintenance checklist. Leaves and other debris can build up, causing unneeded stress on joints and excess weight that can increase the likelihood of a gutter failure. During the rainy season in Colorado, we advise homeowners to get out the umbrella and take a walk around the house's exterior to watch your gutter system in action to check for any obvious failures like water spilling over the gutter rather than running to the downspout. We always recommend installing leaf guards over your gutters if your home is situated near tall trees to help the gutters stay clean.
Our Location
Contact Information
Mineral Ave

,

Centennial

,

CO

80112

United States
*Disclaimer: 5 Star Roofers is a resource for everything related to roofing services like new roof installations, roof repairs, siding and gutter installation, and more. Any information you submit on this website will be used to help match your needs with a roofing company in your area. If you need immediate or emergency assistance, please contact a roofing company in your local vicinity. 5 Star Roofers is in no way endorsed by any business listed and is not affiliated with businesses listed on its website. The information on this website is solely for the purpose of informing our potential customers about options available when choosing roofing services in your area. The information shown regarding each roofing company is as accurate as possible. Information and features are subject to change.